About WeatherFile.com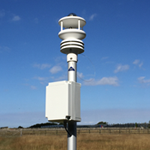 Richard Paul Russell have been recording live weather data for well over 15 years. Our archive provides a wealth of data events for weather historians. WeatherFile.com displays a snapshot of our data over the last few days, comprehensive data is available over greater time periods by contacting sales@r-p-r.co.uk.
Weatherfile.com shows Live Wind and Weather Data from weather feeds located around the UK and Worldwide.
The ActiveGeotags show Wind Speed & Direction, this is live data refreshed every 10 secs.
Select wind speed units (m/s, mph or kts) using the dropdown menu.
All times shown are GMT.
Click on an ActiveGeotag for location detail. Select 'more details' for its weather feed data (graph and table) averaged every 10 minutes for the day.
We supply many companies and organisations with RPR Wind & Weather Systems where live data is accessed on Weatherfile.com, we do not show the weather feeds of those who need to restrict sharing of the data.
Contact RPR Ltd for fixed, mobile and hand-held Wind & Weather Systems.
Our UK Locations
We are continuously adding new locations to our map.
Recently launched locations: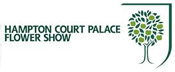 • RHS Hampton Court Flower Show, London
• Westray Airport, Orkney Islands
• Stornoway Port, Isle of Lewis
• North Ronaldsay Airport, Orkney Islands
• Parkstone Yacht Club, Poole
• Cannon Street, London
• Signature Flight Support, Luton Airport

During 2015, we provided temporary data for events including:
• Clean Earth Energy, Plymouth
• Victorious Festival 2015, Portsmouth
• Ryde Pier for Cowes Week 2015
• America's Cup World Series, Portsmouth
• RHS Tatton Park Flower Show, Cheshire
If you'd like to join us here at Weatherfile.com, equipment is available from our online store or contact us on +44 (0) 1590 641223.